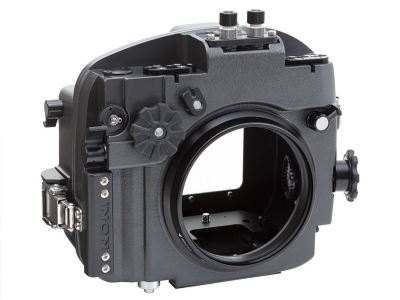 Light Underwater Weight for Easy and Friendly Handling Underwater.

Intuitive Control Layout as same as Camera's Control.

Lightweight and Ergonomic Corrosion Resistant Aluminum Alloy Body.

Durable Body Coating.

Zinc Corrosion Suppression Units each one on the Front/Rear Body.

Leak Sensor with Red LED and Buzzer

S-TTL Auto Strobe Fully Supported.

Interchangeable Four Finder Models.

Multi-coated Optical Lens Port Compatibility.

MRS Port Control by Magnet Attraction.